When you visit our dentists in Yakima, Washington, you will feel like you have become part of our dental family. As you can see from the Creekside Dental reviews below, patients enjoy receiving concise care, relaxing in our familial atmosphere, and earning benefits from our preferred insurance providers. We welcome you to contact our office if you are interested in leaving a review or visiting us. We always love to hear from our patients!
See our endorsements on Delta Dental!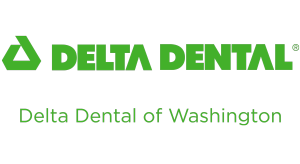 Danene B.
I always have good service when I am there!
Timothy B.
As good as the BEST, and better than the rest. ……….. Quality does not cost….it pays.
Christopher C.
Beth, Dr. David & I make a great team! Everybody is doing a great job.
Dennis F.
I'm only in town 4-5 days per month, but I made a special effort to be in town to have a permanent crown put in place. However, the crown did not fit, so I had to reschedule to wait for the "new" crown to arrive. That's an inconvenience, of course. However, I do appreciate that the dental team wants to make sure that the fit is perfect, and that I was not expected to accept the poorly-fitting original crown. Rescheduling for a good fit is the only prudent option.
Scott G.
Beth did a great job!!
Leticia G.
Very attentive, courteous and knowledgeable.
Tayla H.
The dentists working there were all very nice and explained everything very clearly. I got a root canal and they made sure I wasn't in pain or scared or uncomfortable. I would recommend Creekside to anyone.
Devon J.
My smile says it all…
Carlos S.
Thank you for your great care.
Judy S.
My experience every time I go to Creekside is always a good one, including this time.
Victor W.
Great people polite, professional and friendly.
Thomas B.
I have been a patient at Creekside Dental for 20 years now and I have never had a bad experience with their care. The receptionists are always polite and cheerful and the hygienists and doctors are always caring and professional. I would certainly recommend their services to anyone.
Joshua C.
Our family has been going to creekside for years & will continue to do so. The kindness & competence of the staff is beyond expectation.
Carol H.
I had to bring my children to my appointment and the staff was very accommodating and friendly. I love the fact that Creekside is so family friendly.
Karl, C
I have been with Creekside Dental for well over 15 years now! That is itself says a lot about my confidence in Dr. Owen Packard and his staff. I have always trusted them with my dental care, weather it be a regular cleaning or more complicated procedures. I would recommend Creekside Dental for all your personal and family dental needs. They care about their patients and it shows!
Shellie J.
I wouldn't want to go anywhere else the staff has always treated me very well and Dr. David is awesome!
Heather K.
I love being a patient at Creekside. Wonderful atmosphere & the staff is so nice!